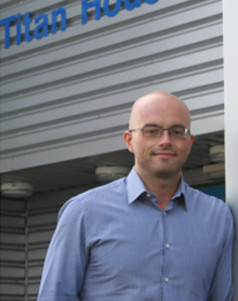 Rhys Williams
Managing Director & Recruitment Troubleshooter
Sigma Recruitment was founded by Rhys Williams in 2005 after a career that included working within several national and local recruitment agencies in Cardiff. The decision to specialise in the manufacturing sector was a result of experience gained prior to working in the recruitment industry when Rhys worked for Robert Bosch. This experience enabled Sigma Recruitment to establish and provide a very bespoke service to the manufacturing sector which was not provided by other regional recruitment companies at the time.
Since 2005 the business under Rhys' leadership has seen significant developments and fast growth and now provides specialist recruitment support to a variety of manufacturing sectors. Rhys' enthusiasm for the manufacturing sector has seen the company introduce a range of innovative services and also seen Sigma Recruitment raise their profile within the recruitment industry in South Wales.
Rhys manages the overall operation of Sigma Recruitment including both directing the corporate strategy and long term and short term goals, working hands-on with clients, passing on his knowledge of the sector by training new Sigma Recruitment consultants and mentoring and supporting existing members of staff. Rhys also enjoys working with clients, through his new "Recruitment Trouble Shooter" brand which is a consultancy service offering a full review of business's existing hiring process, identifying issues, suggesting improvements and implementing new talent attraction strategies.
Outside of recruitment Rhys's interests are fitness, nutrition, technology, American TV dramas (West Wing, Sopranos, The Wire) and property development.