Maintenance Jobs

 
Maintenance engineers and maintenance technicians are in high demand in the current employment market. However, it's not time to get complacent about finding your perfect maintenance job. The most desirable maintenance jobs will still attract a high degree of competition and you need to make sure that you are in a position to compete with the market. With this in mind if you are a maintenance engineer looking for your next maintenance job then this guide may assist you. 
1 – Review your CV. Is your CV nicely laid out and easy to read? Do you have a list of achievements for your current and previous positions? Does your CV explain what equipment and machinery you have worked on? Have you listed the training that you have undertaken? Hiring managers don't have lots of time to spend looking at each maintenance technician/engineer CV so yours MUST stand out. For further maintenance engineering, CV advice click here
2 – Prepare for the interview. Competency-based interviews are becoming more and more common; do you know what one is? Have you practised answering some of the typical competency-based questions for maintenance engineering jobs? How much research have you done on the hiring company? To secure your dream maintenance job, you must "pass" the interview. The following resources contain information you may find useful: –

3 – Search correctly. To find your dream job, you must be able to search effectively on the various job boards and agency websites. Depending if you are electrically or mechanically biased there are several common job titles used in maintenance engineering, some of these are: –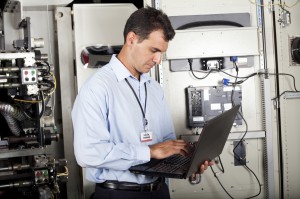 Maintenance engineer
Maintenance technician
Electrical engineer
Mechanical engineer
Electrical technician
Mechanical technician
Electrical craftsman
Mechanical craftsman
Multi-skilled engineer
Multi-skilled technician
Shift engineer
Fitter
Shift technician
Plant engineer
Plant technician
4 – Prepare for testing. Many companies are now using psychometric profiling and other forms of online testing when looking to fill a maintenance job. Before undertaking these tests, you should familiarise yourself with the concept and take the time to run through the practice assessments. For more information on psychometric testing click here
5 – Get your timing right. Are you ready to move companies? Are you going to be able to secure time off to attend multiple interviews? Do you have a clear picture of what the new job would need to look like to attract you? If you are not sure then wait, don't damage your reputation in the market by starting to look for you dream maintenance job and then not attending interviews.
6 – Make sure the job is right for you? If you are applying for a maintenance job via a recruitment agency then have your questions ready, example questions could include: –
Salary band
Shift allowance
Shift pattern and hours of work
Pension contribution
Bonus potential
Medical cover
Life insurance
Overtime potential and rates
Any other miscellaneous benefits
Training available
Career development prospects (if important to you)
7 – Keep in touch with Sigma Recruitment. If you are in the market for a new maintenance job, then you should keep an eye on the Sigma Recruitment website.
About Sigma Recruitment 
Established in 2005 – Sigma Recruitment has worked on maintenance jobs with some of the largest and most successful manufacturing companies in South Wales and the South West, including large blue chip organisations and leading worldwide brand names. Our experienced consultants have a wealth of recruitment experience in manufacturing sectors including automotive, life science, aerospace, electronics, packaging, FMCG, power generation, plastics and many other manufacturing sectors. At any point in time, Sigma is normally recruiting for several maintenance engineering positions across South Wales including Cardiff, Newport, Swansea, Bridgend, Blackwood, Pontyclun, Port Talbot and Llantrisant.