You, Your Resume And The Six Second Test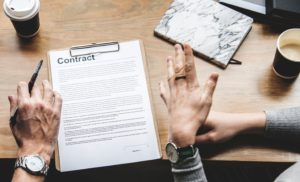 Did you know that you have just six seconds to impress an employer with your CV in order to gain an interview? Wales is an ever-popular choice for students from all over the UK, which makes demand for jobs in Wales particularly competitive. This post highlights the need to keep your CV current and relevant, but what else can you do to make sure your resume avoids the rejection pile?
One size doesn't fit all
When it comes to CVs tailoring is key. Different jobs will require particular skills and experience, and employers will want to be able to identify these things quickly. With this in mind, it is worth putting the time in to modify your CV to suit different types of jobs. This not only includes what you write but the layout of your CV and the font choices you select. It may seem tedious and time-consuming but the emergence of online resources for building CVs means that this doesn't need to be the case.
Draw the eye to the key words
As humans, our eyes don't necessarily read the text in a linear fashion – and this is probably never truer than when reading through a CV. Remember, you've got about six seconds to hold your prospective employer's attention; give yourself the best chance of doing that by including key words from the job specification in your CV. Not only will it show them that you're suited to the role and the company, but also your ability to take on what's needed and demonstrate how you can fulfill that requirement. Crucially, it will also give you the best chance of getting round Automatic Tracking Systems often used by hiring companies.
Use positive language in an executive summary
Your executive summary/profile is key to making that winning first impression. Use language that is direct and powerful, such as 'I managed/led/achieved/produced/created', rather than 'participated in/assisted with' etc. Likewise, for areas in which you have less experience, use positive wording such as 'working knowledge of', rather than 'some experience in'.
Keep updating your CV
New technologies and research are emerging all the time, particularly in the sciences. Show that you are staying abreast with developments by making references to them – whether that be through your study or in past or present jobs. Be sure to check over your CV regularly to see if there is any relevant skill that you can add since your last job application, and which will strengthen your latest one.
This was a guest feature written by Lucy Wyndham.