Sigma Recruitment agency brings you the latest employment news from Newport.
Newport's SPTS Technologies has reported disappointing results with a drop in revenues and pre-tax profits in 2013, The company has cited the global economy and a drop in consumer confidence.
On the positive side the company has stated that it expects an improved performance because of teh purchase of teh company by Orbotech an Israeli company.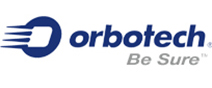 Based in Ringland Way in Newport the company manufactures semiconductor equipment for smartphones, tablet computers and games consoles. The company has overv 500 staff in Newport with offices based in the US as well.
The company said that market forecasts for 2014 were strong and that the group was well positioned to capitalise on this.