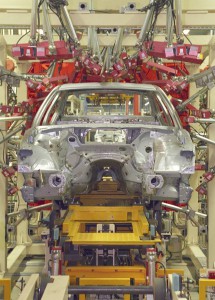 Tenneco-Walker the vehicle exhaust systems maker, is looking to open a second manufacturing site at High Point in Dowlais. This new manufacturing development is expected to create 224 jobs and safeguard a further 36 roles. The company currently employs 190 workers in Tredegar.
The new jobs are part of an investment backed by business finance from the Welsh Government. The new manufacturing facility is being caused by the company winning major new contracts for new and replacement exhaust systems from Renault, General Motors and Jaguar Land Rover.
Tenneco-Walker plans to develop High Point into a combined production and warehouse facility.