Sigma Recruitment is a leading employment & recruitment agency in Cardiff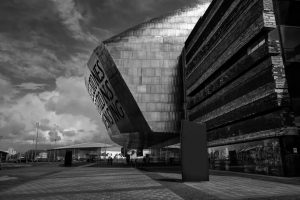 Founded in 2005 the Sigma Recruitment agency quickly became one of the leading technical, manufacturing and engineering employment & recruitment agencies in Cardiff.
Cardiff is the capital city and a key driver of the Welsh economy as a significant centre of business across Wales and the Vale of Glamorgan. Cardiff boasts a long manufacturing history and was once an important world centre for coal and steel. The city has continually reinvented itself, and it now hosts approximately 100 bioscience-related companies and organisations. With the help of Cardiff University, it has built a growing international reputation for research expertise in bioscience-related disciplines.
The manufacturing sector in Cardiff is diverse, ranging from life sciences, automotive and steel production to medical devices, consumer electronics, pharmaceutical and food manufacturing.
Key companies offering jobs in Cardiff
As a leading recruitment agency in Cardiff, we can offer a range of jobs for those interested in living and working in Cardiff, Sigma Recruitment, recruits for companies in the manufacturing and engineering sector. We're proud to have the Sigma Head Office in the heart of Cardiff Bay.
Notable Cardiff companies include:
About the Sigma Recruitment Agency Cardiff
We'are not just one of the hundreds of employment and recruitment agencies in Cardiff, since the Sigma Recruitment Agency Cardiff, opened for business back in 2005, we've developed an enviable reputation as one of the leading independent recruitment agencies in Cardiff. We've recruited for a wide variety of companies, from Fortune 500 firms with sales in the hundreds of billions to niche high-tech start-ups and everything in between.
If you're looking for an employment or recruitment agency in Cardiff to recruit candidates, with engineering, technical, supply chain, procurement, logistics, management, scientific or STEM graduate skills in sectors including automotive manufacturing, life science, aerospace manufacturing, electronics manufacturing, chemical manufacturing, packaging, pharmaceutical, medical devices, steel, plastics or semiconductors, then please book a call with our founding director today! And find out why all recruitment agencies are not the same!
UPDATE – to support clients during the coronavirus crisis we are now able to provide temporary recruitment services across the manufacturing, logistics, food, retail, facilities and cleaning sectors. Supplying temp workers for production operator, warehouse, cleaner and logistics assistant jobs. If your business needs temp workers, then please give us a call on 02920 100790.