Getting poor service from employment & recruitment agencies in Cardiff?
There are many engineering recruitment agencies in Cardiff you could use to fill your engineering vacancies. Though if you have found this page, I am guessing you have been underwhelmed with their slow service and lack of ability to find the quality candidates you need in the Cardiff area?
Other Cardiff recruitment agencies don't seem to understand what is critical when it comes to recruiting the key people that make up your team.
Finding the right skills is one thing, and then there is the regular challenge of people with the right engineering skills and a poor attitude, who many recruiters will send to you. You take a chance on interviewing them, and they don't even turn up!
We understand your issues as recruiters with a 15-year history of delivering for our clients. The good news is we can resolve many of your recruitment challenges and find you the right candidates based in Cardiff.
Ready to have a conversation? Before we speak, here are a few more ways Sigma can help you: –
We can find the candidates you need in Cardiff because of our extensive network and the unique marketing strategies we use.
Because of our analysis and our proprietary interview booking and checking system, candidates turn up for the interview and stay the course.
Our deep networks and connections mean you won't lose the talent bun fight against larger companies.
Sigma is an engineering recruitment agency that delivers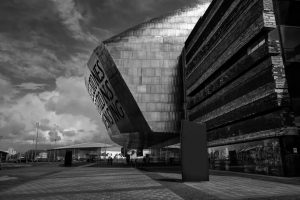 Founded in 2005 the Sigma Recruitment agency quickly became one of the leading technical, manufacturing and engineering employment & recruitment agencies in Cardiff.
Cardiff is the capital city and a key driver of the Welsh economy as a significant centre of business across Wales and the Vale of Glamorgan. Cardiff boasts a long manufacturing history and was once an important world centre for coal and steel. The city has continually reinvented itself, and it now hosts approximately 100 bio-science-related companies and organisations. With the help of Cardiff University, it has built a growing international reputation for research expertise in bio-science-related disciplines.
The manufacturing sector in Cardiff is diverse, ranging from life sciences, automotive and steel production to medical devices, consumer electronics, pharmaceutical and food manufacturing.
Sectors that Sigma recruits for in Cardiff
Companies offering career and jobs in Cardiff
As a leading recruitment agency in Cardiff, we can offer a range of careers and jobs for those interested in living and working in Cardiff, Sigma Recruitment, recruits for companies in the manufacturing and engineering sector. We're proud to have the Sigma Head Office in the heart of Cardiff Bay.
Notable Cardiff companies include:
CELSA STEEL UK started their relationship with South Wales back in 2003 with the acquisition of the Allied Steel & Wire assets in Cardiff. The business is one of the largest manufacturers of steel long products in the UK. Employing roughly 1200 colleagues from 18 sites in the UK. There is a commitment to the safe, sustainable production of steel products for the construction market. Investments in South Wales, The Welsh Government supports CELSA STEEL UK with a £1.6M investment, in 2006 the business invested £150M on a new melt shop to increase the production capacity, and to improve the environmental efficiency and in 2017 an announcement of plans to invest another £3.5M in its facilities was made.
Based on the outskirts of Cardiff since 1976, the plant has seen many and has developed and manufactured a vast array of product lines.
EMC Laboratory – The laboratory was established in 1989 as a small investigation facility for conducted emission measurements for TV products. During the following years, the laboratory expanded to cover all of the immunity requirements for TV testing.
Mobile Solutions – Wide range of products including notebooks, tablets, and handheld devices. The division also produces a range of accessories and EPOS systems.
Memory Lane Cakes is one of the UK's leading suppliers of pre-packed cakes to the multiple retailers, and the leading supplier of their own-label 'sharing' cake ranges. It also produces under the Thornton's, Disney, Weight Watchers and Universal brands, as well as its own Memory Lane brand.
The Cardiff-based business has been trading since 1958, originally as Wondercake, and as Memory Lane since 1976. As with most modern bakery businesses, it has its roots in retail shops, but based on changing retail patterns, and a reputation for high-quality hand-finished products, the business has grown significantly over the years. It was the first Finsbury Foods acquisition, in 2002.
The Dow Chemical Company is an American multinational chemical corporation headquartered in Midland, Michigan, United States, and a subsidiary of Dow Inc. The company is among the three largest chemical producers in the world. Dow manufactures plastics, chemicals, and agricultural products. Plastics include polystyrene, polyurethane, polyethene, polypropylene, and synthetic rubber. It is also a major producer of ethylene oxide, various acrylates, surfactants, and cellulose resins. It produces agricultural chemicals including the pesticide Lorsban and consumer products including Styrofoam. 
The site manufactures fumed metal oxides, including both hydrophilic and hydrophobic fumed silica products, that are used in adhesives and sealants, coatings and other applications. The site was built in 1989 and started production in 1992. Cabot offers a wide portfolio of fumed metal oxide products to meet performance requirements. CAB-O-SIL® fumed silicas are powders that are available with either hydrophobic or hydrophilic surfaces.
Founded in 1989 as Gyrus ACMI, our Welsh location has belonged to Olympus Surgical Technologies Europe since 2008 and it expands our range of so-called "see and treat" solutions for minimally invasive surgery. PK Technology is used in both diagnosis ("see") and treatment ("treat"). The site contributes over three decades of experience and a large number of international patents. The operational areas totalling approximately 2,500 m² offer an optimal development and manufacturing environment with the latest production processes (according to the TPS/lean manufacturing model), automated and manual production lines, laser applications and clean rooms.
BBI Solutions is a leading expert in immunoassay development and manufacturing services and provides an extensive portfolio of products and technologies to the global diagnostic market. BBI Solutions offers an extensive range of raw materials from antibodies, proteins, enzymes and gold reagents. They manufacture high-quality products suitable for ELISA, Lateral Flow, EM and LM Microscopy and for customers working in Clinical Chemistry and Biosensor applications. Their world-renowned product, Glucose Oxidase is the key component in over 5 billion blood glucose monitoring test strips every year. Their unique recipe gold nanoparticles are used in over 400 million lateral flow tests per year.
Admiral is a UK based insurance company, set up in 1993 to specialise in Car Insurance. In 2005 they launched a new product designed to help people with two or more cars get a better deal, they called it MultiCar Insurance. Admiral also offers a wealth of other insurance products including Home Insurance, Travel Insurance, Pet Insurance and Van Insurance. This means that Admiral can offer all insurance needs in one place.
About the Sigma Recruitment Agency Cardiff
We're not just one of the hundreds of employment and recruitment agencies Cardiff, since the Sigma Recruitment Agency Cardiff, opened for business back in 2005, we've developed an enviable reputation as one of the leading independent manufacturing and engineering recruitment agencies in Cardiff. We've recruited for a wide variety of companies, from Fortune 500 firms with sales in the hundreds of billions to niche high-tech start-ups and everything in between.
If you're looking for an employment or recruitment agency in Cardiff to recruit candidates, with engineering, technical, supply chain, procurement, logistics, management, scientific or STEM graduate skills in sectors including automotive manufacturing, life science, aerospace manufacturing, electronics manufacturing, chemical manufacturing, packaging, pharmaceutical, medical devices, steel, plastics or semiconductors, then please book a call with our founding director today! And find out why all recruitment agencies are not the same!
Working and living in Cardiff
For candidates who are considering relocating to Wales, Cardiff has a lot to offer. Cardiff is the capital city of Wales and the UK's eleventh largest city. There are world-class sports and cultural destinations available including the Principality Stadium, and the Wales Millennium Centre. Generally speaking, the cost of living in Cardiff is lower than most other parts of the UK. Cardiff is a major tourist destination with over 20 million visitors per annum.  For commuting, Cardiff has well-developed transport links including two major train stations (Queen Street and Cardiff Central) and an abundance of bus routes.