Jobs in the Semiconductor Industry
The project 
Sigma Recruitment has recently been asked to recruit a number of highly skilled specialist engineers and R&D professionals for a global R&D company.  If you are an ambitious engineer or an academic (PhD) with a background in semiconductors, optoelectronics or photonics who is looking to take your career to the next level and join a global R&D giant, then we might well have an opportunity for you.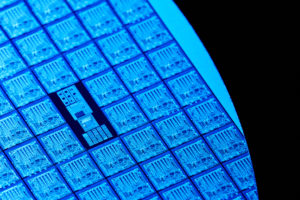 About the company
The company have been recognised globally by a number of prestigious publications including Fortune Global 500, the EU R&D scoreboard, Interbrand's top 100, LinkedIn's most in-demand employers and MIT's most intelligent companies. Our client is shaping the future of global ICT infrastructures, they have committed multi-billion-pound sums to the UK and have some of the best research & development facilities anywhere in the world. More than 40% of the global team are R&D professionals and they operate a very dynamic performance-based reward culture. Career progression opportunities are available both in the professional expert and management routes.
In numbers, the business employs over 150,000 people, across more than 165 countries and enjoys revenues of close to seventy-five billion pounds.
Location, the company are based in east England. And relocation packages are available for candidates who are happy to relocate.
About the positions
A number of exciting positions are available across a range of departments, including:-
Urgent positions 
PhD graduates  
Reliability and failure analysis engineer
Yield engineer
Senior yield engineer
Other positions 
Senior epitaxy engineer
R&D test engineer
Equipment engineer
Principal chip design engineer
Principal design & process engineer
Transfer printing process engineer
Remuneration packages 
Generous basic salary, depending on the level of position, academic qualification and industrial experience level.
Performance-based bonuses, which can add significantly to earnings.
6% pension contribution.
Private medical insurance.
Childcare vouchers.
Cycle to work.
Life assurance x 4 base salary.
Company sickness benefit.
Requirements 
We are looking for candidates who ideally have PhDs in relevant semi-con, optoelectronics or photonic areas. We can also consider candidates who have bachelors or masters degrees in relevant subjects and industrial experience in a suitable semi-con fab environment.
Next steps – how to progress
This project is being led by our managing director, please send a CV to Rhys Williams, rhys@www.sigmarecruitment.co.uk or call Rhys direct on 02920 100790 .