Search For A Job
Submit Your CV
Looking for a new position? Attach your CV and a Sigma Recruitment consultant will be in touch shortly to discuss any suitable job vacancies.
Submit Now
Free CV Review
Click below to get your CV reviewed by one of our top consultants.
Review My CV
The Top 9 Mistakes Companies Make When Working With a Recruiter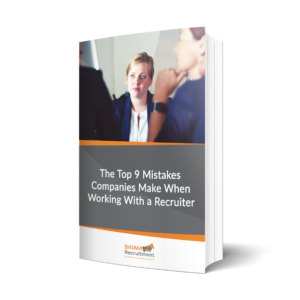 Discover the most common mistakes hiring managers and HR professionals make when working with a recruiter which damages the recruiting process.
In the report we reveal: –
Why not briefing a recruiter in detail ALWAYS leads to a poor process
What happens when you have multiple recruiters working the same vacancy and it's not what you think…
Why the skills shortage in the STEM market means your current job specs won't work anymore.
The importance of feedback in the recruiting process and why when missing it impacts your employer brand.
DOWNLOAD your copy here