Is your CV working for you?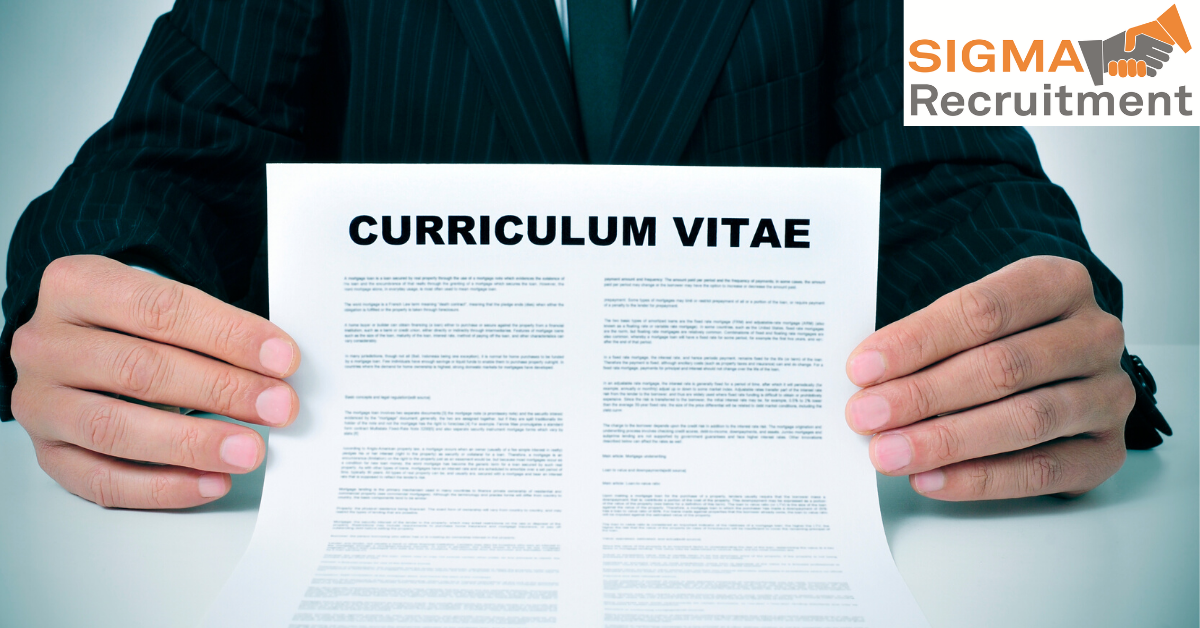 Invest in your future with Sigma's CV and interview coaching services
An impressive CV is a must
When it comes to securing the interviews you need in order to find your next job, your CV really is the most important tool you've got at your disposal. It's a well-known fact that the average recruiter or HR professional will only spend a few seconds looking at it. And, particularly when economic times are tough, the number of applications for each job increases, thus making it even more essential to make sure your CV is well written, presented in an easy to read format and showcases your suitability for the role you're applying for.
You have to prepare properly for each interview
Once you've secured an interview, it's vital that you know how to answer the various tricky competency-based interview questions you'll face so that you can create a positive rapport with the interview panel. Sigma Recruitment can coach you on how to deal effectively with those questions. We can also help you research companies properly so that you appear knowledgeable and leave a really good lasting impression.
Searching for jobs effectively is vital
In order to find the positions that are right for you, you need to know how to make the job boards and search engines work for you. Sigma is here to help. One of our consultants can show you how to upload your CV to the most suitable job boards. They can also show you how to manipulate and automate your searches so that you don't miss out on suitable jobs and discuss which keywords you should add to your CV to make sure employers and recruiters have best possible chance of finding you.
How Sigma Recruitment can help
At Sigma Recruitment we've been reviewing CVs and selecting and interviewing candidates for our clients since 2005. We also have broad experience of helping candidates secure new positions that range from production operators to engineering directors. All of our CV, job search and interview services are delivered by experienced recruitment professionals who have been recruiting for some of the world's largest companies for many years.
But that's not all.
We've recently launched several new services specifically to support individuals who are looking for work during the current coronavirus COVID-19 crisis. Here's how we can help you in these difficult times:
Sign up for our CV formatting service 
When you sign up, we'll send you a CV template, together with comprehensive guidance on how to build your CV. Then, once you created your CV, send it back to us and we'll review and expertly format the CV, as well as proofread it for spelling and grammar errors.
This service normally costs £9.99, but we're offering a 20% discount if you've recently lost your job due to COVID-19
Invest in our CV formatting service PLUS 30 or 60 minutes of personal coaching via phone or video
You'll receive the same service as with our basic CV Formatting Service, But, in addition, an expert recruiter will spend 30 or 60 minutes with you drawing out useful information that we can add to your CV to make it stand out, thus giving you the best possible chance of securing interviews in the future.
The cost is £49.99 (30 minutes) or £99.99 (60 minutes) and again, a 20% discount applies if you've lost your job due to COVID-19
Book & Pay – 30 minutes
Book & Pay – 60 minutes 
Let us provide 30 or 60 minutes of personal coaching
We'll give you comprehensive coaching via phone or video that will better enable you to pass competency-based interviews by showing you how to make a positive impression and how to properly research the company that you are having an interview with.
The price for this service is £49.99 for 30 minutes or £99.99 for 60 minutes. A 20% discount is also offered to individuals who have lost their job due to COVID-19
Book & Pay 30 minutes
Book & Pay 60 minutes
Or perhaps you'd benefit more from our ad hoc support
This bespoke service consists of a 30 or 60-minute session to discuss any aspects of your job search you feel that you need to improve upon, including: –
CV advice
How to find your next position
Interview coaching
Preparing for a video interview
How to research a company
Help with adding your CV to job boards
This session, which is tailored to your individual needs, costs £49.99 (30 minutes), £99.99 (60 minutes) – 20% discount if you've lost your job due to COVID-19