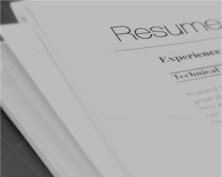 Example Candidates
View a list of candidates that we have recently spoken to, from automotive, life science & other manufacturing sectors
Search For A Job
Submit Your CV
Looking for a new position? Attach your CV and a Sigma Recruitment consultant will be in touch shortly to discuss any suitable job vacancies.
Submit Now
Free CV Review
Click below to get your CV reviewed by one of our top consultants.
Review My CV
Industry Sectors
Sigma Recruitment is a specialist recruitment agency based in Cardiff undertaking job search and selection for major companies in a variety of industry sectors in Wales including Cardiff, Swansea, Newport, Bristol and the surrounding areas.
If you are a company searching for candidates within specialist sectors (in Cardiff, Swansea, Newport , Bristol and the M4 corridor) such as manufacturing, life science, pharmaceutical, aerospace, technical / engineering, scientific jobs, automotive, purchasing and logistics appointments, HR (Human Resources) and customer administration, then Sigma Recruitment can help you to find the right candidates to fill your vacancies.
Below are just some of the specialist industry sectors that we work within together with further information on the type of appointments we have completed.